Executive Coaching and Leadership Development
As an Executive Coach and Leadership Development Consultant for the past 14 years, my passion is helping my clients excel. Each of my clients is unique, with their own business opportunities and challenges. Over the years, I've guided entrepreneurial business leaders on the most creative and effective ways to solve and benefit from their tough business problems.

My Clients Include:
Executives
Senior managers
Directors
Corporate leaders
Business owners
Professionals
My executive coaching clients have said:
"She motivates me, I found clarity, she's a thought leader, she helps me problem solve and reach my goals, she challenges me to be better than the status quo, she helps me grasp and move on my vision."
Business Background
I am Owner and President of Coach for Success, a thriving Executive Coaching and Leadership Development company. My prior business experience as a senior level leader includes an entrepreneurial achievement of integrating a Wellness Center into an existing medical organization. I also administered a multifunctional free standing Medical Clinic that consisted of family practice, ophthalmology, podiatry, urgent care and outpatient surgery center. I had oversight and fiscal responsibility to guide the enterprise to a positive financial status as well as favorable regulatory compliance.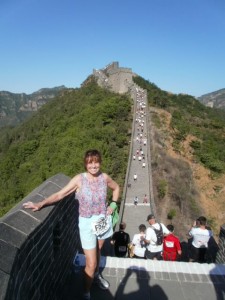 Educational Background
My educational background includes a Master's Degree in Health Services Administration and Bachelors in Medical Technology. I hold an HR Generalist Certification. I'm certified by the International Coach Federation and am currently pursuing the prestigious Master's Certified Coach designation. I'm certified by Dale Carnegie Training, Coaches Training Institute, and Authenticity Consulting. I serve as faculty for Capella University and Coaches Training Institute.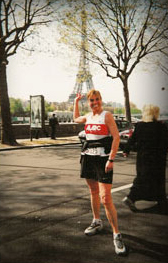 Grand Slam and 7 Continents Marathoner
One thing that sets me apart is that I have run a marathon on all 7 Continents as well as the North Pole. I am the 17th woman in the world who has completed this endeavor. This helps me bring a sense of adventure, accomplishment and can-do attitude to my clients which inspires them to succeed in their business and personal lives. Visit MarathonGrandSlamClub.com.
Aim High Network is a member only organization designed to connect inspiring women community leaders and entrepreneurs in northeastern Minnesota and northwestern Wisconsin to build influence, leadership, wealth, and opportunity. We hold networking events with focused leadership discussions where members share best practices on how they are successful in making a difference. Visit AimHighNetwork.org.
Strategy.Action.Results
My Executive Coaching and Strategy.Action.Results methodology will help you achieve your goals. I invite you to contact me and confidentially discuss the situation you face (at no charge) to see how I can assist you. You can contact me at Pam@coachforsuccess.com
I Live By My Motto:
"Live intentionally, be extraordinary and do great things for your world."
I look forward to working with you!